Man nobody post any topics here? Am loving Lost Sector so far and I got a few ideas I wanted to share... I hope you like some of them.
- Adding Vehicles

I think it could be cool to see some Vehicles like a Tank, APC, or a Home made amour-ed vehicle for the outcasts! I like the tactical idea but it gets boring after a while facing just the same old thing over and over. Like oh the final boss he has a RPG! he has a mini-gun! I think would be more challenging if you face a tank! Another idea for Vehicles that you can create your own and maybe some missions well require one. And maybe you get to level lets say 20 you can start buying Vehicles. You can use new tactical ideas by using like at the start of the game you can deploy your troops in the APC and head straight to the enemy's base and open the doors to let them out.
And this does not have to be mandatory. For people that just wana play without vehicles should be a option to do so. So that way I think it can expand to a wider audience.
- Cover system
I think this feels what it is missing and should be added. You can crouch yeah cool but I think it would be better if you can lean toward to your cover to get better accuracy. Lean against a wall so you can "lean and shoot" These elements are missing and I think should be added.
- Prone Position
Come on this should be added. Feels very unrealistic for a sniper running around standing with 100% Accuracy at a target. Try doing that in real life am sure you well do good... And yes I work in the army xD carrying a heavy machine gun and shooting while standing is not that very easy. but prone you can get a perfect accuracy!
- Destructible environments
Hey if you cant go around just blow a wall and pick of your enemy's. More Tactical things to do and importantly "fun".
- Physic engine
This is a must. If your trying to get in the game industry feels very flat when you throw a grenade and he does not fly away. With the same death animation.
-Add dead body's around, history of what happen
Feels its missing something. I love the map designs but I think its just missing a "history" of what happen. Show some things like soldiers died. Civilians were killed in the streets, Skeletons, abounded Tanks, or Military jeeps. To many civilian cars being reused. Stuff like that well make the world more believable.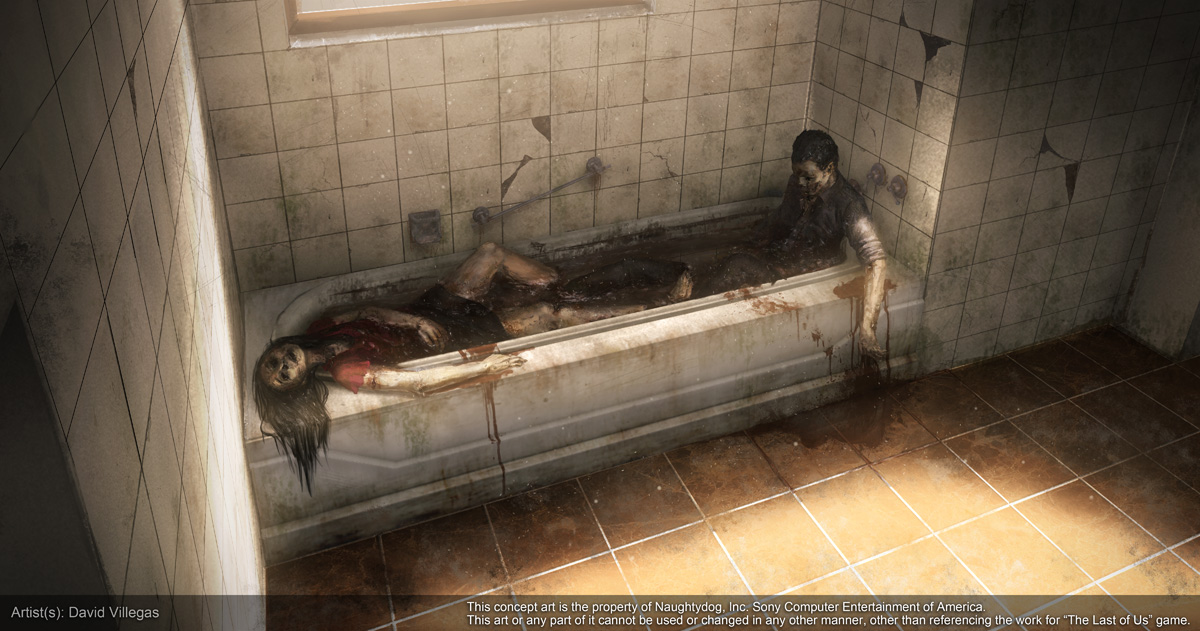 (Example of a great game, The last of us shows things of "History" It makes it more of a believable world..)
- Blood!
Hey come on. Its a action game
Needs blood splats. Arms and legs coming off would be awesome!. Different death animations.
- Create your own base or a "clan base"
I know its asking to much but I think its an epic idea than just invading land areas... I mean there's not that many and been run over by top ranked clans. I think it would be better if the player well make there own base and make there own layout of there base defenses would be awesome!
- Please don't make this game a "Pay to win" Game
Am personally not a big fun of this.. Just that when you face off a PvP game your opponent has better weapons than you or some special item that so over powered. And why do you charge real money just to change the color of your own suit? I think that should be free... Am not sure what your reasons are but that just not right. If its for weapons sure but just changing colors you got to buy and the helmets are a big over priced. I had to pay 9 dollars just to get 3 cool looking helmets that just gives me very little defense...
- Weapon Attachments
Some extra things to enjoy

- Sneaking

Whats the point if the enemy already knows where you are if you can pick them off without them noticing it or a surprise attack!
Well anyways I think that's enough for now. I like Lost Sector but I feel its missing some things. I know its still in Alpha but this is what I think of the game so far so don't take it to personally. This is what I think about the game. Am just giving you ideas. So I hope you use some of them and I like to see this game go more epic
I know some of the screenshots are just going over the top games but there just examples am trying to show you.